It's the 5th of the month and time for the Verve Divas to bring you our monthly Diva Inspiration Challenge and Blog Hop! There are two ways to win Verve prizes.. comment on the design team's blog hop posts (linked below) to see their take on the inspiration, then go get inky and link up your take on the challenge to be eligible in our prize drawings!
Our February challenge is Vivacious Valentine...
Nothing says "I love you" like a handmade Valentine in your signature style.
Use the inspiration graphic as a starting point, or head off in your own direction
- just make us swoon with a fabulously flirty creation!
Click here to link up your challenge entries
Challenge deadline: Thursday, Feb. 19.
Prize: $40 gift voucher to the Verve online store!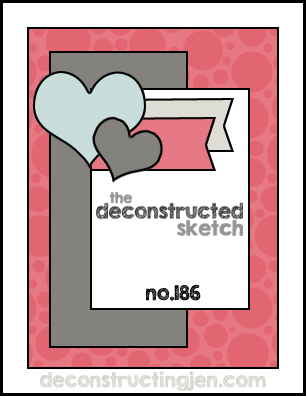 I think this inspiration picture is so beautiful and has lots of creative possibilities! I focused on the dark gray, light gray, white, and a few sprinkles of pinks.
I used Verve's Stronger Love, No Matter What, and Better Together stamp sets. I mixed these sets with Verve's Cut Above Wavy Hearts and Flag It dies. I finished my card with a few Verve Shine Bright Sequin Mix.
I am playing along with the Deconstruction Sketch 186.
Need a little inspiration? Check out the blogs linked below to see what the other Divas did with the challenge! It's sure to be a treat, and speaking of treats, we've got a prize for one lucky commenter along the hop! Check out the Verve Blog today for all the prize info and deadlines!
As always thanks so much for stopping by!
Betty